GCP Guidance Policies and Templates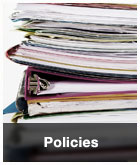 A group of senior research nurses and research coordinators are working to develop standard operating procedures for clinical trial management and conduct according to the Good Clinical Practice guidelines. The documents shared on this page have been developed by this group. The documents included are:
Guidance documents

Standard Operating Procedures

Research Tools - templates, logs, checklists, worksheets, flowsheets
These documents are not meant to be prescriptive. The best way to use them would be to download them and edit them to suit your own study team's work flow.
If you would like to join this work group or if you have questions, comments and suggestions please contact us at clinicaltrials@uth.tmc.edu.
1. Developing and Maintaining Standard Operating Procedures NEW
SOP Template NEW
2. Study Team Training and Education NEW
3. Responsibilities of the Research Team
Regulatory Binder Table of Contents Template
Case Report Form Templates (sample data collection forms, note to file sample language, regulatory binder document templates)
7. Clinical Research Records Retention
Digital Storage of Clinical Research Documents
Patient Returns Chain of Custody Form - MHH IDS
11. Study Completion Activities
FDA Inspection Checklist
FDA Inspection Information
13. Consent Process
14. Consent Document
Subject Screening and Enrollment Log
17. Unanticipated Problems Involving Risks to Subjects or Others
19. Source Documents
20. Study Closure
21. Glossary

Other Resources:
External Links:
FDA Regulations Relating to GCP and Clinical Trials
ADDITIONAL RESOURCES
CLINICAL RESEARCH UNITS (CRU) | BERD | REDCap
COMMITTEE FOR THE PROTECTION OF HUMAN SUBJECTS | ANIMAL RESEARCH | ENVIRONMENTAL HEALTH & SAFETY | CORE LABORATORIES | SPONSORED PROJECTS | TECHNOLOGY MANAGEMENT
OFFICE OF RESEARCH
Clinical Trials Resource Center (CTRC)
7000 Fannin Street, Suite 795
Houston, Texas 77030
phone 713-500-3622
fax 713-500-0334
clinicaltrials@uth.tmc.edu